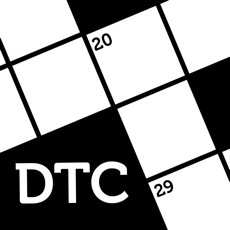 Daily Themed Crossword is a popular app game developed by PlaySimple Games available for all major platforms. It is a fun and challenging daily crossword game where every single day you are given a different puzzle. A wide variety of puzzles like Movies, Sports, Games, Technologies, History and many more. The game has attracted over 1 million players from all over the world and is definitely an addictive game to have on your smartphone or tablet. The reason why this website was launched is because we are a group of friends who love crosswords and have been playing Daily Themed Crossword Puzzles for over a year now. In this page you will find all the Daily Themed Crossword Answers for the daily puzzles along with the special packs found on the game. You can show all the solutions for each of the crossword clues by simply clicking on the date below and a new page with all Across and Down clues will be shown.
Daily Themed Crossword Answers
Please find below the latest puzzle we have just solved. In case the site has not been updated yet bear with us because we are almost done with the latest crossword clues and we will be uploading the answers momentarily.
About Daily Themed Crossword
Daily Themed Crossword is a great alternative to the good old newspaper crosswords if you are looking for smart and fun crossword clues. In case you are stuck within the game you are given the option to purchase hints which can be used to reveal crossword clues that you might be stuck with. While we want you to support the developers by buying hints and coins, we would also recommend you to solve the easiest crossword clues initially and then only if you are stuck you can use our website to find the correct solution. You can also click on the Archive page to find older crossword clues. If you have any other inquiries or would like to submit your feedback then we strongly recommend you to contact us and we will be more than happy to help you out